Teachers in the NYC Department of Education qualify for two types of salary increases: salary steps and salary differentials.
Salary Steps: A salary step is an incremental increase in salary based on previous qualifying professional experience. This means you'll earn more money the longer you teach within the NYC Department of Education.
Listed vertically down the left-hand side of the schedule are salary steps. Partner Teachers will move one step for each semester of satisfactory service. Listed horizontally across the top of each salary schedule are the salary differentials. Partner Teachers are eligible to move horizontally across the schedule as s/he increases her/his level of learning.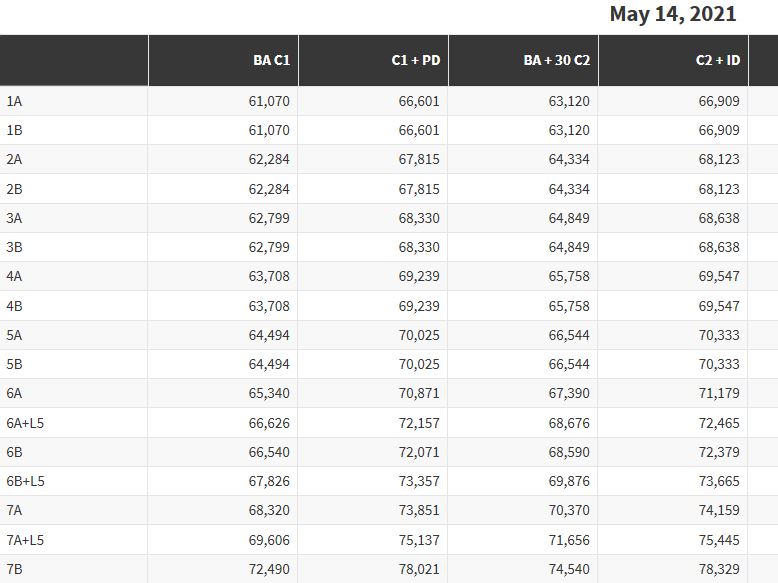 As you teach without interruption, you will move through the salary steps at the rate of two steps per year (e.g. 1A and 1B) for each year you work, increasing your earnings year by year. You will automatically receive pay increases based on your work anniversary/equated date of hire and on March 1.