What is Moderate/Severe Students with Disabilities- Generalist (Grades 1-6) in District 75?
District 75 is a specialized district within the New York City Department of Education devoted to providing educational, vocational, and behavior support programs for approximately 25,000 students with moderate to severe disabilities. The district has sites located across New York City and provides services to students in a variety of supported environments, which include multi-site special education schools, home, and hospital instruction, institutional facilities, and inclusive settings in community schools and community-based vocational training sites. You will be certified to provide instructional supports to students in District 75 in all subject areas. As a Moderate/Severe Students with Disabilities Generalist in Grades 1-6, you may seek a position in a District 75 school, teaching Grades 1-6, in an alternate assessment classroom.  Here is a list of all District 75 schools. 
Meet

Kevin,

Moderate/Severe

Students with Disabilities Teacher (Grades

1-6

) & NYCTC A

mbassador: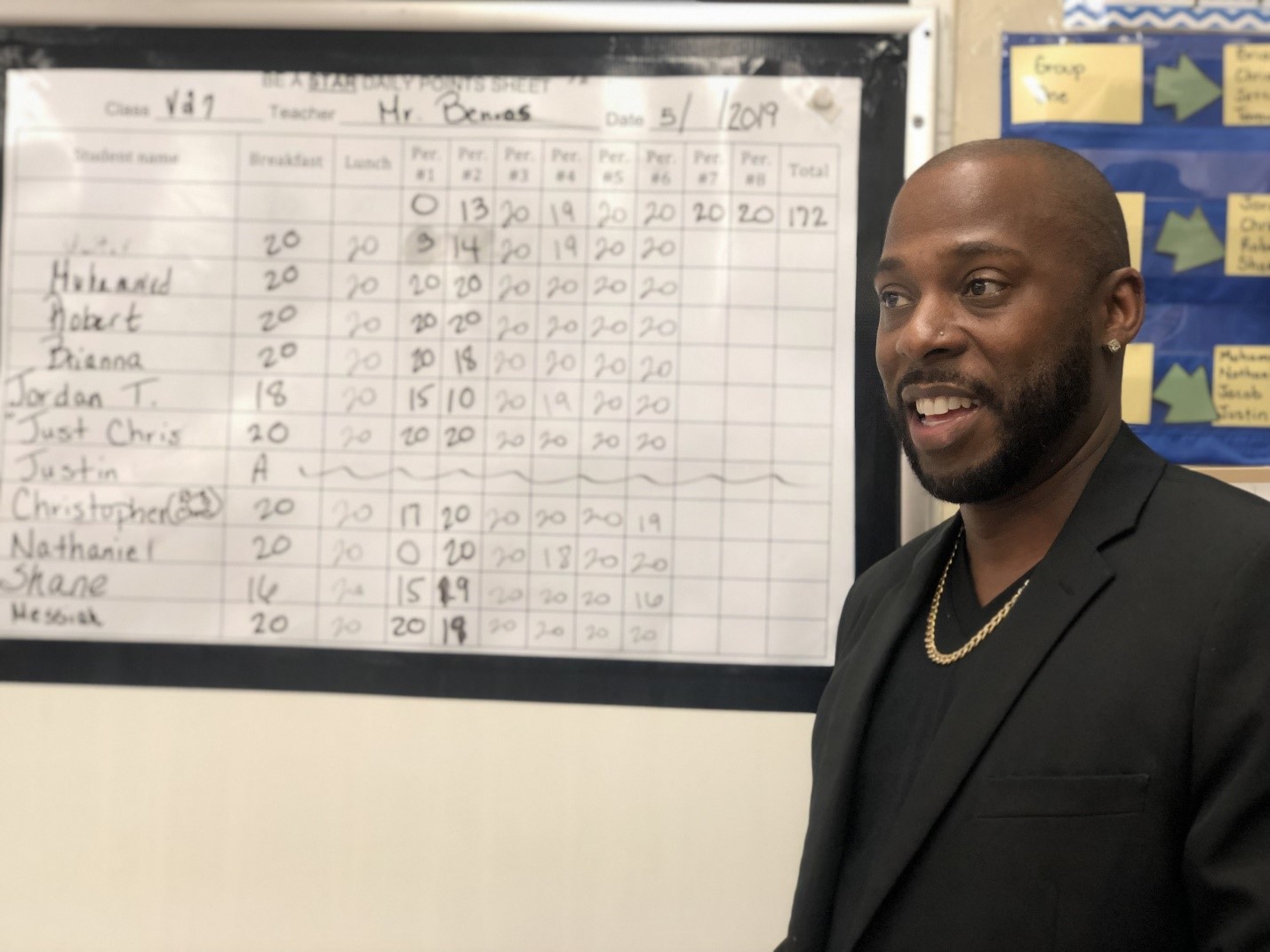 I currently work in the Bronx in District 75.
My certification area is Moderate/Severe Students with Disabilities (Grades 1-6).
I graduated from Mercy College with a degree in Teaching Students with Disabilities Early Childhood and Childhood. While this university has supported this subject for candidates in the past for our alternative certification programs, I cannot confirm that will be the case for this year. Please be in touch with the Enrollment team for university assignment updates.
Challenges that I faced as a Moderate/Severe SWD Teacher and how I overcame them:
As a moderate/Severe SWD Teacher, I struggled with parental engagement and dealt with a lack of resources. To overcome these difficulties, I called every parent to introduce myself and provided incentives for parental participation and utilized Pinterest/help of my colleagues to make and buy the materials I needed.
Biggest lesson I have learned as a Special Education teacher:
All students can learn; we just need to find how by getting to know the students.
Tools I learned in my alternative certification program that I implement now:
Time management and organization are your BFF when working in a classroom.
What a D75 class schedule looks like: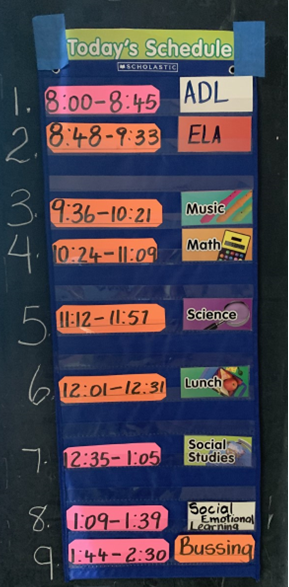 What my classroom looks like: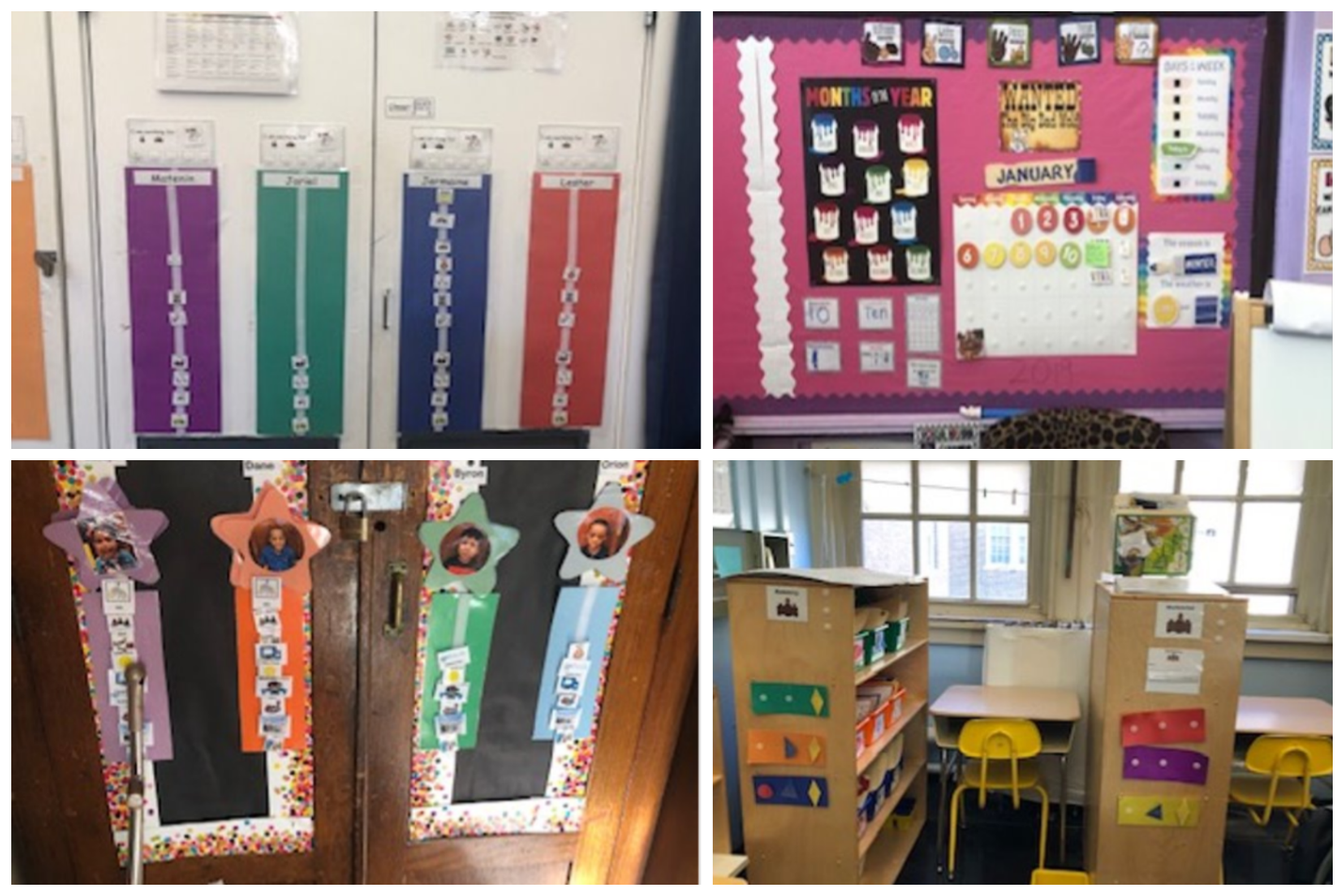 Eligibility Requirements
Bachelor's Degree in any subject area 
Candidates who receive offers to NYC Department of Education alternative certification programs will have their transcripts evaluated by their university (after enrollment) to determine if they have a sufficient mix of liberal arts coursework to meet New York State requirements; some candidates may be required to take additional coursework to earn their Initial Certification. This coursework will be at their own expense . Universities typically evaluate transcripts for liberal arts credits across the following disciplines: Artistic Expression, English, Foreign Language, Humanities, Mathematics, Science, and Social Science/History. 
Certification and Testing Requirements
As a District 75 Alternative Certification candidate, you will receive a Students with Disabilities (SWD) Generalist (1-6) certification. You will receive information regarding degree type and university coursework after university assignments have been made. Successful completion of the graduate program will result in a degree in Master of Science in Education: Students with Disabilities, Grades 1-6, and Childhood Education.  
While you complete your master's degree coursework, you will work in your full-time NYC DOE school position under a Transitional B certificate issued by New York State. The Transitional B certificate is valid for up to three years on the condition that you remain in good standing in your NYC DOE alternative certification program. Your Transitional B certificate will expire when you complete your Master's degree OR obtain your Initial Certification. To be eligible for this Transitional B certificate, you will need to take and pass the two certification exams listed below: 
Part 1: Literacy and English Language Arts (221)
Part 2: Mathematics (222)
Part 3: Arts and Sciences (245)
Where can I secure a job?
All Moderate/Severe District 75 candidates are eligible to accept a role at any District 75 school citywide.
Key

Questions &

Definitions
Question or Term

Answer or Description

Is the District 75 school year schedule the same as non-District 75 NYC Department of Education public schools? 

District 75 schools operate on a traditional 10-month schedule. However, to meet the unique needs of its student population, the district runs a summer school program called Chapter 683 for students mandated for a 12-month program on their IEP. This program begins in early July and ends in mid-August. District 75 teachers who work under Chapter 683 have the opportunity to earn an additional 17.5 percent of their current annual salary as compensation for working the 6-week summer program. Positions are posted in early spring for internal candidates to apply.

What student population represents District 75?  

District 75 has a unique population of students with moderate to severe disabilities. Students who attend District 75 schools may be on the autism spectrum, emotionally challenged, multiply disabled, speech and language impaired, intellectually disabled, or learning disabled.  

What grade levels do District 75 schools support?

District 75 schools vary in grade level, supporting students from Pre-K to age 21 throughout New York City.

What is the curriculum used to support District 75 students?  

Innovative programming supports instruction across disability areas. Students follow the general education curricula and District 75 has implemented the Common Core Learning Standards across all schools and programs. Where necessary, modifications to content, process and/ or product are implemented to help students learn more effectively.

What type of Professional Development and Support are provided to District 75 teachers?

1) District-based professional development for administrators, teachers, coaches, paraprofessionals, related service providers, and parents. 

2) Networks of district-based instructional specialists and coaches specializing in Literacy, Mathematics, Social Studies, Science, Technology, the Arts, and Teacher Development as well as in disability areas including Autism. 
 

3) Nationally recognized, research-based programs and interventions to ensure positive behavior supports and social/emotional skill acquisition for all students, with a focus on students with emotional challenges. 

Class Size in District 75

District 75 provides special classes with ratios of 12:1:1, 8:1:1, 6:1:1, and 12:1:4 as well as other ratios for students in full inclusion. If students have significant hearing and vision impairments, District 75 also has self-contained classes with specialized equipment and services. Students whose vision and hearing concerns do not require that type of intensive programming will receive these support services in a general education school.

12:1:1 

For students with academic and/or behavioral management needs that interfere with the instructional process and require additional adult support and specialized instruction. 

-12 students 

-One special education teacher 

-One paraprofessional 

8:1:1 

For students whose needs are severe and chronic and require constant, intensive supervision, a significant degree of individualized attention, intervention and behavior management. 

-8 students 

-One special education teacher 

-One paraprofessional 

6:1:1 

For students with very high needs in most or all areas including academic, social, and/or interpersonal development, physical development, and management. Classes provide highly intensive individual programming, continual adult supervision, a specialized behavior management program to engage in all tasks, and a program of speech/language therapy (which may include augmentative/alternative communication). 

-6 students 

-One special education teacher 

-One paraprofessional 

12:1:4 

For students with severe and multiple disabilities with a variety of obstacles that include: limited language, academic, and independent functioning skills. Classes provide a program that follows an adapted curriculum with alternative access to instruction, training in daily living skills, development of communication skills, sensory stimulation, and therapeutic interventions. 

-12 students 

-One special education teacher 

-One paraprofessional for every three students 

Program Location

District 75 provides instructional support in a wide variety of settings and locations around NYC, including:

-Special classes co-located in District 1-32 schools

-School building where all students have IEPs

-General education classrooms

-Agencies, hospitals, and at home

Bilingual Instruction and Support

A specialized program for students whose IEPs recommends an Integrated Co-Teaching (ICT) or Special Class (SC) with a language of instruction other than English. This is recommended on a case-by-case basis by the student's IEP team.

English as a New Language Services 

The English as a New Language (ENL) program (formerly ESL) provides instruction for students who have a home language other than English. Students are instructed in small groups in English using visual and tactile resources.

Travel Training 

Teaches students with disabilities how to travel safely and independently on public transportation. The training is provided on a one-to-one basis by specially trained staff. Students are taught:

-The safest route to and from school or work

-How to cross the street safely

-Appropriate behaviors when traveling; and

-What to do if they get lost etc

Upon successfully completing the program, students are expected to use public transportation independently to and from school.

Personal Activities of Daily Living Skill Training

​Activities of Daily Living (ADLs) are basic skills needed by people with disabilities to function on their own with as little help as possible. Skills include:

-Self-help (toileting, bathing, dressing, grooming, feeding)

-Housekeeping

-Community living (shopping, using public transportation)

-Walking and transferring (such as moving from bed to wheelchair)

Vocational Programming 

Students are involved in work-based learning that includes mastery of the actual skills needed to do a particular job successfully as well as the universal work-readiness skills needed for successful employment, such as: 

-Following directions

-Communicating and getting along with fellow employees and 

-Being on time for work

Transition Service Coordination 

Transition services are coordinated activities that improve the academic and functional achievement of a child with a disability to assist in their movement from school to post-school activities.

Students who are Severely Hard of Hearing or Visually Impaired

Special classes and services including audiology, assistive technology, sign language interpretation, orientation and mobility services, and Braille.
What is the difference between alternate assessment and standard assessment in District 75?
Alternate Assessment

Standard Assessment

Students might be in this setting because they...

-Have a diagnosis of autism or another disability

-Are significantly below grade level

-Receive various related services which can include occupational therapy, speech services, hearing services and counseling

-Their cognitive, social and communication abilities preclude them from standardized testing

-Function at or close to General Education students at the same grade level

-Able to handle the workload

-Is socially emotional able to withstand the pressure of test-taking, with modifications I.e.- extra time, scribe

As a teacher, something I should consider when I am planning for these students is...

-Their academic level

-What type of learners the students are, are they kinesthetic or visual? You never plan an activity that all students can't participate in. You must adapt your lessons for every student in the room

-With students who use communication devices, you want to ensure the devices will be ready for the students to respond or complete the task with

-Be aware of any sensory or behavior issues that can arise because of a lesson or materials

-Make sure the activities are age appropriate especially when working with older students

-No matter the setting, students learn in a variety of ways- be flexible

-Be genuine – do not try to be someone you're not

-Rapport is everything

-Try to find a real-world connection to the subject matter

The way that these students are assessed at the end of the year are through...

-New York State Alternate Assessment

-School based assessments such as Brigance, SANDI, SANDI Fast, IXL

New York State assessments

The number of paraprofessionals I might have in this setting is...

This ranges in the setting:

-12:1:4- 12 students, 1 teacher, and 4 paraprofessionals

-6:1:1- 6 students, 1 teacher, and 1 paraprofessional

-8:1:1- 8 students, 1 teacher, and 1 paraprofessional

-12:1:1- 12 students, 1 teacher, and 1 paraprofessional

You can have additional paras in the classroom based on the student's individual needs. For example, I teach an 8:1:1 but I have 3 paraprofessionals

Things that the best teachers do who work in this setting are....

-Look at the student, not the diagnosis

-They must be dedicated, committed, compassionate, understanding, and must not take things personally.

-Think outside of the box

-Works well with colleagues because you will be working with paraprofessionals, families, , family workers and related service providers

-Prepared for each class -PLAN

-Change/ Modify lesson when needed

-Engage parents

-Continuous Professional Development