Here are the 7 steps you need to sign up for a Selection Day Interview: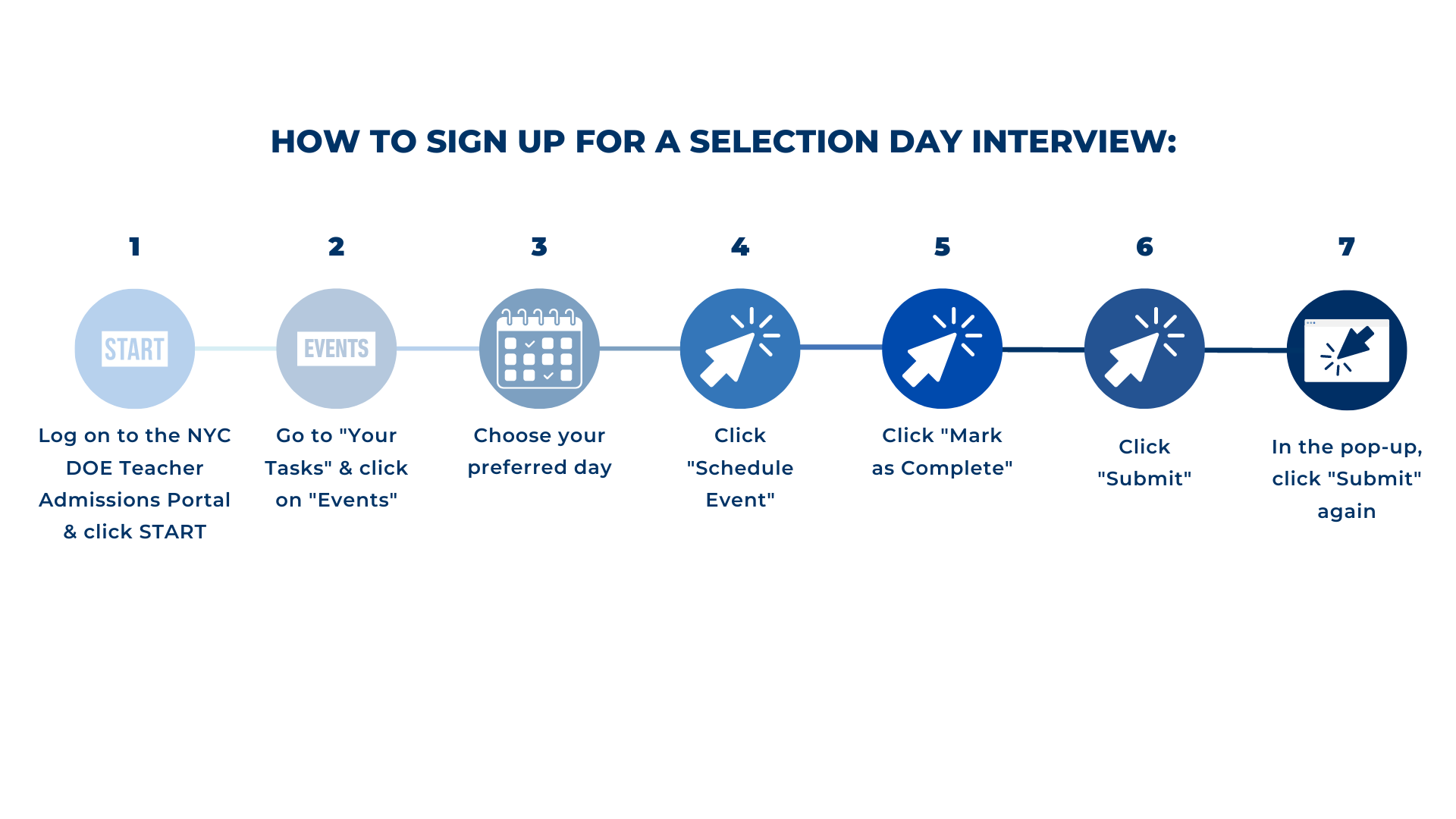 Log on to your

NYC

DOE Teacher Admissions Portal

and to click on "Start".
Along the right side of the screen, you will see a section called " Your tasks" and you must click on "Events".
Choose your preferred day.
After you have selected your Selection Day date you MUST click on "Schedule Event".
You will then click on "MARK AS COMPLETE" at the bottom of the page.
On the left side, you must click on "Submit".
A pop-up screen will appear make sure to click on "Submit" again.
Please see screenshots below: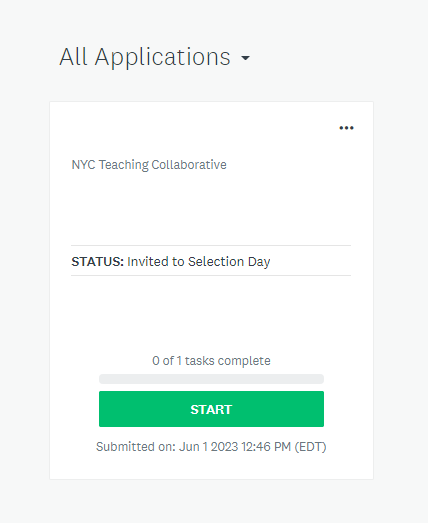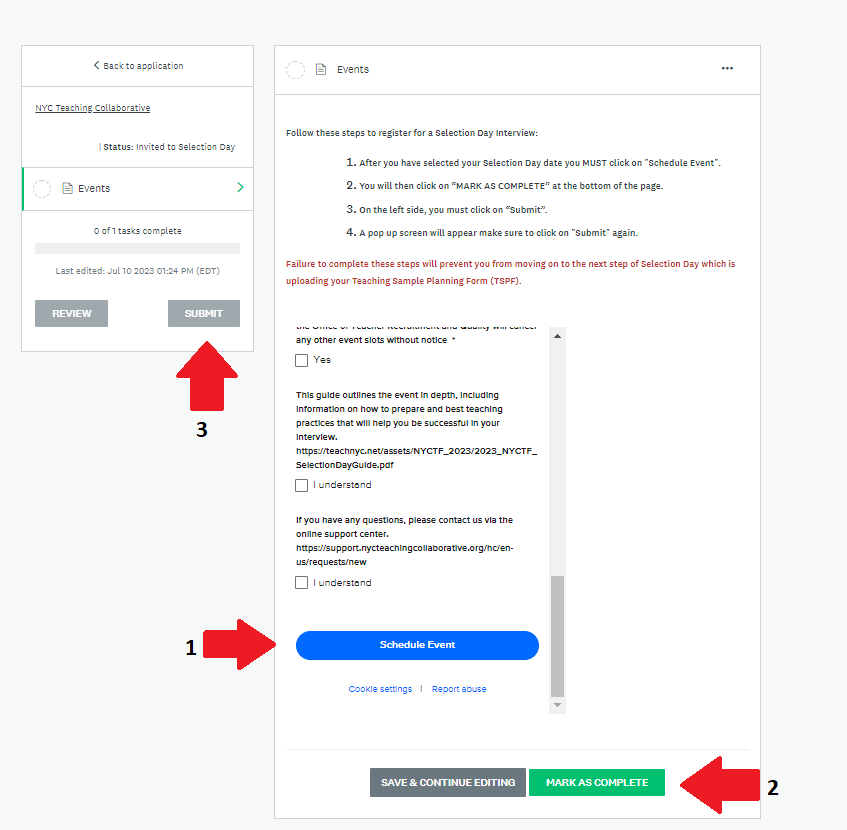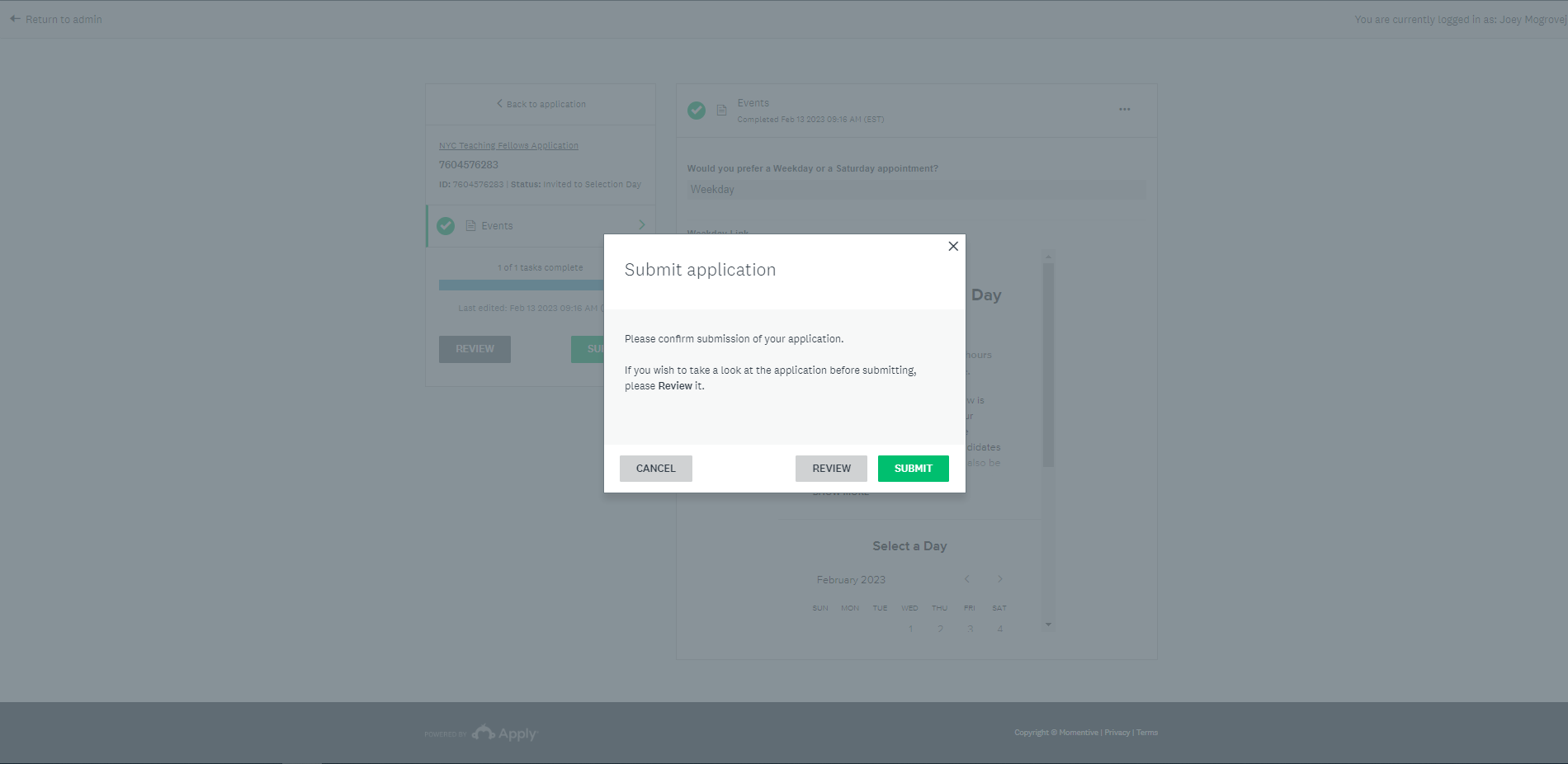 Please note that failure to complete these steps will prevent you from moving on to the next step of Selection Day which is uploading your Teaching Sample Planning Form (TSPF).